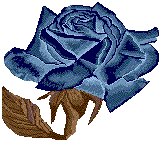 Welcome To

My Oldies But Goodies!!
Welcome to my Oldies But Goodies Midi Page.
My name is Granny J, and I love music. I love most all types of music, but the Oldies, but Goodies and Movie Theme Songs are amoung my favorites.
This is a collection of some of my favorite midi's on the web.
I stuck a couple in that are not Oldies, but what the heck! I like them.
I hope you enjoy all of them.
I will be adding more, so come back often.
Now playing - "Every Time You Go Away"